Welcome friends ! How are you all? I am Piyush Jain and I hope you all must be fine.
You can also find out and check about job openings in any field, this video can be really beneficial for all such users. Job opportunities need to be searched as a fresher, Job opportunities based on experience level, Job opportunities based on specified field of Interest. So, let us begin our video tutorial.
I have opened the website Naukri.com in my browser and searched Digital Marketing. You can see many jobs and more than 2.5 lacs job openings. But as a fresher, you should not search for jobs with the Digital Marketing keyword. As it has a wide scope and jobs. You need to select the option as we have included in our home page of training.semsols.com. As you can see for freshers you have opportunities 
So better you need to search with these options as
Link Building Executive

Google Ads Manager

Web Analyst

Online Reputation Executive

Content marketing Executive
There are various field where you can apply as a fresher in Digital Marketing
Now we are trying to search with a Digital Marketing Intern as keyword and find job opportunities. More than 2 lacs job opportunities are there. Now you need not look for salary but you need to look at the skills required for the jobs. Lets
open it in new tab and see the Primary Duties and Responsibilities
Conducting Social Media Marketing
Content Writing
Skills Required for this job
Social Media Marketing (Learn Social Media Marketing)

MS Office

Statistical Modeling
If you have these skills or learn these skills then you can apply for this job and have a good opportunity.
You can also check other job postings on the portal. So now you have seen that there are plenty of jobs in the Digital Marketing field for freshers as well as experienced applicants.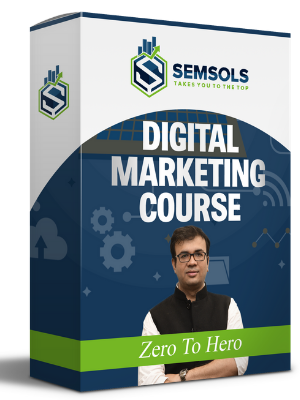 So we have our Digital Marketing Course designed and
let us find out the various modules whether we have included it in the course for skill development.
As you can see we have included what modules we have in our course as
Email Marketing
Google Adwords
Google Analytics
SEO Search Engine Optimization
So we have covered the entire topic in our Digital Marketing Course. If you cover all these topics through our Course as a fresher then you have various job opportunities. If you want to go for link building executive and select specific jobs then you need to search with Link building Executive and you need to select jobs accordingly with experience level 1-3, 2-5 years, 0-2 years accordingly. It becomes easier to find a job by selecting a specific Niche or field. If you see salary then there are Companies offering 3.5 – 4.5 lacs per annum for 3-6 years of experience. You can also negotiate if you have experience level matching your profile. As a fresher you have various options for Digital Marketing Segment. Let me tell you there would be exponential growth in the Digital Marketing field in coming days. If you have any query related to Digital Marketing and Digital Marketing job scope then you can write in the comment section. We will reply back.
If you want to learn Digital Marketing, then we have designed our course as Digital Marketing Course from Zero to Hero. If you do this course you will get a good job after completion of this course that's for sure. We have designed this course in such a way that all the skill sets will be covered during our course. This will give you a strong foundation in Digital Marketing in a detailed manner. Once the course is covered, you will be provided with a practical internship for 30 days. You will get 30 videos in 30 days. It means one video on a daily basis. You have to watch the video and implement it on your website in a similar way for practical knowledge. We are into Digital Marketing for the last 12 years and we know what are the fields in Digital Marketing which requires practical skills and knowledge. So if you liked this video then do like, share and subscribe to our channel. Thank You.