Amazon Yes, you must be knowing Amazon is the largest Company world wide. So if you want to earn online without investment then Amazon is a good option.
Yes, Amazon provides a platform where one can become an associate of Amazon. You can easily sell Amazon products and earn a commission by earning Amazon products. You can easily sign up on Amazon Associate Program which is also referred as Amazon Affiliate program. This sign up is absolutely free and today in this video post I am going to discuss how you can sign up for free on Amazon Associate program, how to promote Amazon products and how to select the best Amazon products for affiliates and earn money online? Amazon is one brand that is quite reputed and one can easily rely upon. Also the money which you have earned online as a part of the Amazon Associate program will be directly credited to your account by Amazon.
In the current corona crisis when people are losing their jobs, it is a good opportunity for you to be a part of the Amazon Associate program and work for Amazon to earn online. This is a golden opportunity which you should not miss. All of us have ordered products from Amazon but how many users know that one can also earn commission from Amazon. Let's proceed and know how to do the same. If you have a laptop or mobile you can use it for signing up on Amazon, can find out links from Amazon. Suppose if you do not have a laptop then also you can use your mobile with internet connection to earn online from Amazon. The biggest factor which you need to have is the motivation to work online and earn money.
Today in this post I will show you how to sign up for the Amazon Associate program. So you need to read the complete post and watch the embedded video to know how it actually works. Also kindly subscribe to our YouTube Channel and press the bell icon so that you get all such latest updates and informational videos notifications on your mail. So let's see how to sign up, how to find products and take out links on Amazon, how to promote products and how to earn money from Amazon? Friends you need to browse to Amazon.in. This is the same Amazon url from where you used to purchase and order products. But today we will look at how to join the Associate program to earn from Amazon? You need to go down to the bottom in the footer of the site. There you will find in the menu, Make Money with us option. As a third option in the same menu you can find Become an Affiliate. You need to click this link and you will land on the page which is the Amazon Associate page. As you can see it's mentioned in the banner that recommends products and Earn Advertising Fees.
So let's find out how to sign up? There is a graphical representation which indicates 3 steps as
First we need to sign up by clicking on the button. As soon as the sign up button is clicked , the sign up page will open. You need to choose the option as New to Amazon and register an account. You need to fill in the details as Your Name, Email id, select any password and click on create your Amazon Account option.
Now after following these steps you will get an OTP which will be sent on the email id which was provided. You need to paste the OTP in the section provided and click on create account. The process of registering will get processed and the full form page will open. Now you need to provide full details as Payee Name. It should be your Full Name. You need to input it. Now you need to provide your home address, City, State, postal code, Country which is India, Phone number. This will help you to reset your password whenever you forget or miss. The OTP will be sent to your mobile number which is provided over here. Now you need to select the radio button for Who is the main contact for this account, and choose the option as payee listed above
For the US tax payer person, Are you a US Person you have to select NO. And proceed further
Now you will get an option to provide the link of your website or blog. Suppose if you don't have your website or blog then you can go to facebook profile page. Click on your name and you will get a profile page link and you can use this link. You can also create free blogs on blogspot, wix.com which are free and can also use its link. In the next step you will get an option to provide your unique id
What is your Preferred Associates Store ID*
You can use your name and any number
Below you will get an option to write about What are your websites or Mobile apps about*
SO you can write it all about Affiliate Marketing since it is a mandatory field.
Now you need to select the category to describe your website or apps. For example I have selected Local Information, there is an optional field to select Secondary topic. You can select as Others
Next there is an option to list what type of Items you want list on your website or mobile app?
You can select clothing for example.
Now for the option how do you usually build links? I will tell you this is part of SEO so you can select Other as an option.
How many Unique Visitors are there on your Website?
You can select 501 to 5000 for now.
What is the Primary Reason to Join Amazon Associates Program?
Select the option to Monetize my site.
How Did you hear about us?
Select by word of mouth option
Fill the Captcha correctly, and agree to the terms and conditions option and click on finish.
Now you will get a page indicating a message as
Congrats as your account will be created with a unique Amazon Associate id. Also you will get the payment option. You can fill it later.
Now the page will open , this your personalized account page which will show all details such as Total Products sold, Total Earning etc. Since I have not sold any products so it is showing 0
Also at the bottom of the page you can find and see hot products which can be promoted as an Amazon associate program. These are hot deals which can be recommended to others and earn commission. Let's proceed further to know how to find the best products and its affiliate links?
On the top of the page in the menu you can find product linking to find the links of the product to be promoted.
You can enter the keyword or ASIN no. of the product which you want to find. Suppose I enter a bicycle as a keyword. All the kids bicycle will be listed below and now you need to select the create link option. You need to select it as Text link. You will get the links as html which is lengthy. So you can select a short link. You will get a short link which is an affiliate link of that product and it can be promoted. If someone buys that product using your affiliate link, you will get the commission from Amazon. All these tracking will be done by Amazon.
Now I am going to tell you an easy way to find the product link. You need not log out of the Amazon page. Instead open Amazon.in on a new tab. You will find a bar on the top of the page. This is only visible after you have registered with Amazon Associate Program. In the bar you will have the option to Get Text link which can be selected. You can easily get the text link of any of the products on Amazon from the bar.
Suppose if you want to promote a Combo pack T-shirt. You need to select the product , its page will open and now you need to click on the text link on the bar. You will get the text link and now you need to copy the text link. This is the affiliate url which is to be promoted. You can also select an image option and you can get the image as an affiliate image which can be used on a website. But we will consider a Text link over here.
Now how to find out the best category for any product? For this we go to Google and search with the keyword Amazon India Bestsellers. You will get category wise bestsellers product wise. So you will get the best products on that particular day or hot products which can be promoted. Now you can click on that product and get the text link from the bar easily. You can also know about the percentage of Commission on each category which you will get for promoting the product as Amazon Associates. In the menu you will find Help option, click on it and there you will get Advertising Fee Schedule of the complete products category wise. These are the advertising fee and suppose if any product is sold by you using your affiliate link then you will get the commission directly to your account. Suppose if the commission is 10 % you will get the 10 % of the amount on MRP of that product as your commission. Just imagine what a good opportunity Amazon provides you to earn online by promoting Amazon products. So this was the Associate Program and this way you can sign in to promote products. Now Account Information and Tax Information. Now you need to login again for 2 way authentication. In Payment information, there is pay me by NEFT. You need to provide your bank account Number, IFSC Code. There is a threshold value of Rs 1000 minimum which means when you reach a value of 1000 then only it will get credited to your bank account directly.
Also there is a notice which suggests to update your Tax information before Amazon pays you. So in order to update Tax information click on India Tax Information. (Incomplete)
You need to provide your legal Name, proprietary business name is optional, Pan no. etc
You need not give GST details and then update it. You are all done.
Now how to promote links on facebook? For that you need to copy the text link of the product, you need to create a post on facebook and paste the text link and post it on fb. You can also promote links on Instagram, Whatsapp group and promote products. Also you can create free websites such as blogspot, wix.com and use your text link to promote on free websites without any investment. If you want, You can also create your own website by registering for the WP domain and hosting.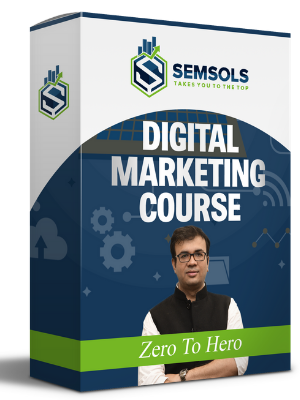 To know and learn more about affiliate marketing you can join our Digital Marketing Course from Zero To Hero.
There are 23 modules of Digital Marketing with detailed analysis through video courses. You can purchase and learn our Digital Marketing Course. We also provide weekly support where we come up live and resolve your queries. Also we have a private facebook group where you can post your queries and doubts and we will provide solutions over there itself. Also you will get a 30 Days free Internship Program. Each day you will get a challenge in form of task you will get a video with the instructions how to perform the task. You need to submit the task on our FB group.
So after completing the 30 Days Challenge you will be able to practically implement & learn Digital Marketing skills and become an expert. So I hope you like this post and will know how to select products on Amazon and promote it through Amazon and earn without any investment. For more such posts and videos subscribe to our channel. So on this note I conclude with a promise to meet in my next post. Thank You!